WE HAVE MOVED TO www.shimzbeauty.com PLEASE FOLLOW ME THROUGH BLOG LOVIN, LINK ON THE WEBSITE
Join the online beauty community :http://www.glam-express.com/
Good morning cuties,
It is giveaway time! Whose up for winning LORACS little black palette?
The giveaway is running on you tube, all rules of course are inside the description box, be sure to read them all and follow them so your entry counts.
What is up for grabs this wonderful month is the stunning Lorac Little Girl Palette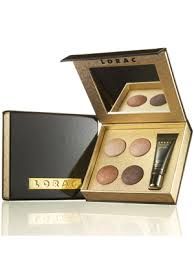 RULES
You must be a subscriber to my channel [we will check]
Join Glam Express [free] www.glam-express.com [we will check]
Follow me on face book - https://www.facebook.com/ShimmerGlitzAndGlam
Follow me on twitter - https://twitter.com/ShimmerGlitzGlm
Follow me on my blog - www.shimzbeauty.com
OR through blog lovin - https://www.bloglovin.com/blog/12269507
Please post a comment on My You tube video with what you would like to see in future from me? Also add your name when you followed for them all either through comments or private message on my face book page.
GAIN MORE ENTRIES
You can gain more entries by doing the following. Sharing my you tube video - Blog entry, sharing through facebook and twitter. Once again give the links when you have done this so that i can enter your once again to the list who has entered.
Numerous chances of winning :)
About the giveaway
IT IS INTERNATIONAL

ENDS 19TH JUNE [runs for one month only] [winner picked 20th]
CHOOSING WINNER AND ANNOUNCEMENT WILL BE FILMED
FTC Disclaimer: This video is sponsored by Glam Express.