Saturday, 24 May 2014
WE HAVE MOVED TO www.shimzbeauty.com PLEASE FOLLOW ME THROUGH BLOG LOVIN, LINK ON THE WEBSITE
Join the online beauty community :http://www.glam-express.com/
Good morning cuties,
It is giveaway time! Whose up for winning LORACS little black palette?
The giveaway is running on you tube, all rules of course are inside the description box, be sure to read them all and follow them so your entry counts.
What is up for grabs this wonderful month is the stunning Lorac Little Girl Palette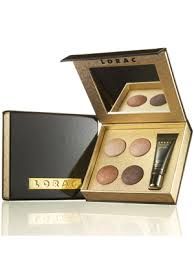 RULES
You must be a subscriber to my channel [we will check]
Join Glam Express [free] www.glam-express.com [we will check]
Follow me on face book - https://www.facebook.com/ShimmerGlitzAndGlam
Follow me on twitter - https://twitter.com/ShimmerGlitzGlm
Follow me on my blog - www.shimzbeauty.com
OR through blog lovin - https://www.bloglovin.com/blog/12269507
Please post a comment on My You tube video with what you would like to see in future from me? Also add your name when you followed for them all either through comments or private message on my face book page.
GAIN MORE ENTRIES
You can gain more entries by doing the following. Sharing my you tube video - Blog entry, sharing through facebook and twitter. Once again give the links when you have done this so that i can enter your once again to the list who has entered.
Numerous chances of winning :)
About the giveaway
IT IS INTERNATIONAL

ENDS 19TH JUNE [runs for one month only] [winner picked 20th]
CHOOSING WINNER AND ANNOUNCEMENT WILL BE FILMED
FTC Disclaimer: This video is sponsored by Glam Express.
Friday, 16 May 2014
Hey cuties, i have been without net for a time due to simply being messed about when changing providers, thankfully our previous suppliers beat there offer so we stayed where we were.
But that has not stopped me paying for wifi to get my new site up and running, i will be moving all posts over!
PLEASE FOLLOW ME OVER THERE, I WILL STILL COME AND SAY HI AND CHECK OUT YOUR BLOGS :)
always leave me your link when commenting on the new page!!!!!
http://www.shimzbeauty.com/
is the new link!!!!! GIVEAWAY COMING IN TWO DAYS!!!!!
Saturday, 19 April 2014
Today's post is going to be slightly different than my normal fashion, beauty or cosmetics. I just felt like giving a bit of insight on why some of my posts are based on Korean products and why i make references throughout many different posts to elements from Korea. Do not worry there will still be references to fashion, beauty and cosmetics within this post but this is just really giving you a little bit more about myself and why i feature so much from there rather than concentrating mainly on the UK.
Personally i have always felt i was born within the wrong skin and country, some say they were born as the wrong sex or wrong era but for me it is mainly country. I literally have no interest in politics in the UK or have pride in the country, i feel were failing on every single element lately, i know some British may pull me up on that but seriously it seems to be going down the drain without a guard. I actually find myself admiring other countries for how there dealing with things and mainly there education system. This was one thing i began to look more at Korea because whilst there strict in there Children's education and skills they acquire through life i find there smarter and achieve much more than over here. I personally teach my daughter at home on top of her schooling as i feel were somewhat lacking at the moment. Also the way they look after there elders and are respectful to them that is something i have always admired. The generations today will not even give there seat up for a heavily pregnant woman yet alone a elderly person they just turn there heads and look elsewhere and it is saddening that the generations are moving in that direction.
As for myself personally i always give up my seat regardless of old, pregnant, young child or something who is disabled as i was always brought up to be mannered and treat those how i would like to be treated. It would be nice if that statement actually worked but sadly that is another thing which is something lacking these days.
As for entertainment i honestly can count how many televisions shows i watch on my TV on one hand and funnily enough there all American. As for the rest i watch movies of course but everything else is Korean and Japanese, i watch them of course with subs but you begin to learn what there saying eventually. I watch movies, dramas, music shows, variety shows, documentaries and even there cooking shops which by the way are brilliant!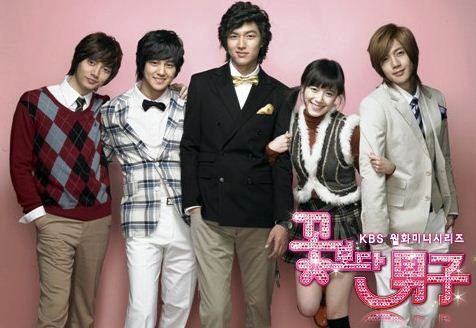 I love romantic movies and dramas such as boys before flowers yet love a good suspense programme such as Iris it really does depend on my mood. I watch a lot of variety shows one i watch every single Monday without fail is running man and over the years i have found myself looking at it thinking "why can we not have something like that over here" it would be amazing!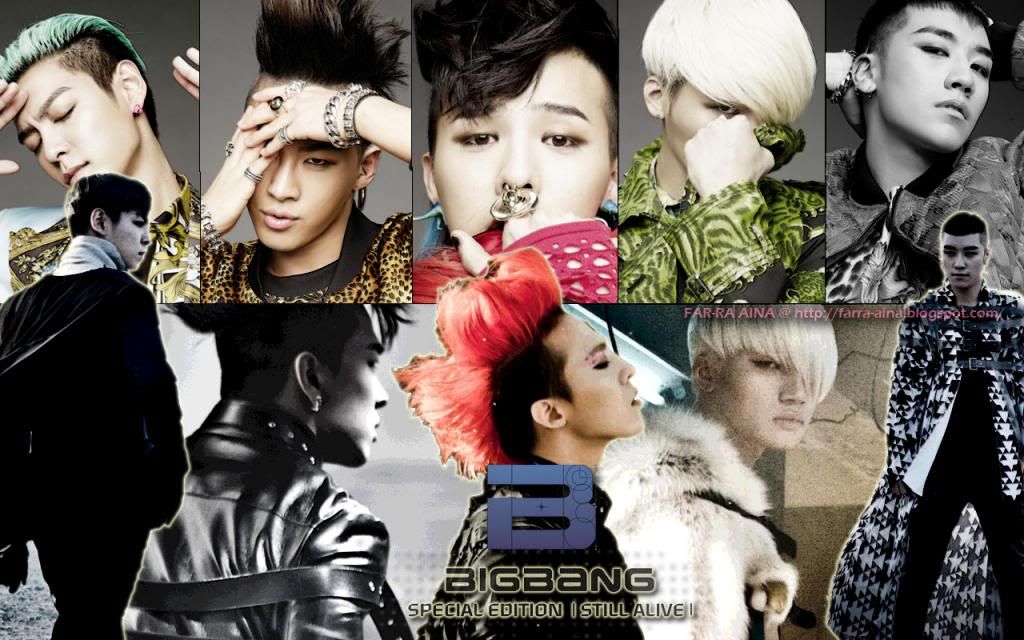 Music wise i would say probably 10% of my music is in English, 10% Japanese and 80% is Korean and yes i know all the words and sing along to the top of my voice regardless of if windows are open or not ha ha. If i was to choose a label which was my favourite it would be YG Entertainment without a doubt, i love every single one of there artists. Ultimately of course i have favourites such as big bang and 2ne1. I actually went and saw big bang taking my fiance with me December 14th 2012 and before he was just a fan of maybe one or two songs but after that concert he is just as big a fan as myself. We literally had the best night, the whole atmosphere was amazing and funnily enough they were breath taking live and made a huge effort to try and talk to us all in English which meant the world to us all as you can imagine. I found myself looking at our artists and feeling disappointed in them and what with the latest scandals and stuff in the industry personally i think were really embarrassing. They do not seem to care about there fans who are the ones who actually pay there wages whereas in Korea there all for the fans with meetings and other activities and they seem humble with there money as well donating to the needy and helping there families on a huge scale yet here it seems to be drops, drink and crashing speeding.
Honestly i know it sounds like it is all entertainment which is attracting me but honestly it goes so much deeper than that.
Gyeongbokgung Palace is absolutely stunning and is one of the 5 palaces which i would love to see with my own eyes, i have always had a thing for history and this really excites me and i swear i will one day get to go and see it all, when well that all depends.
Mt Seoraksan is again another stunning piece of Korea i want to see, said to be absolutely gorgeous and there is always rare species to be seen which again is another of my passions.
Of course i want to see the folk town, Seoul, all the markets, probably try all the food i could shove in my mouth, there is so much architect and culture which completely fascinates me and add that with the amazing night life and food... well you have a very happy me.
Also the flowers... the nature which surrounds the country if you go far enough is simply breath taking, of course there is other countries i want to see also due to these reasons but for some reason there not ranking as high as Korea for me.
Shopping
I swear i will be taking literally the bare minimals when i go because i know without a doubt i will end up buying so much! my daughter is tall and slim as well and some of the clothes are stunning so no doubt ill end up coming home with a whole wardrobe for her without a doubt. Plus with electronics, Cd's, cosmetics, beauty products and electricals i could easily see myself and my fiance going a bit mad but of course making sure none were fake as sadly those would be removed as customs as it is illegal to remove them from the country so that would be something to look out for.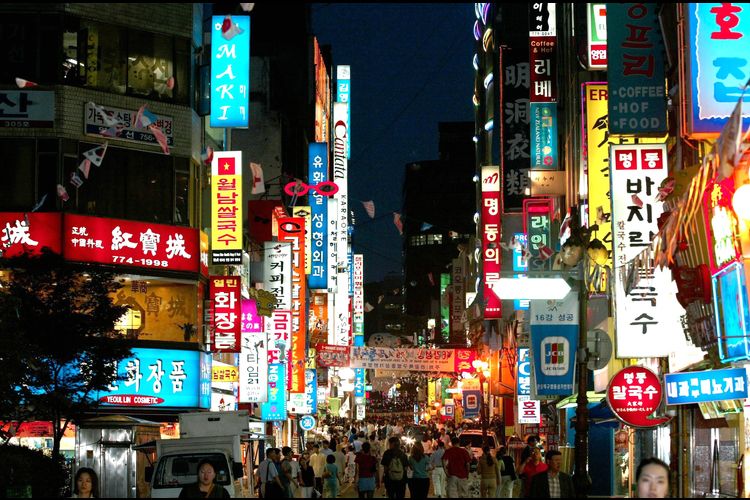 Gangnam Station
This is one of the places i want to see the most for not only there whole shopping experience or atmosphere but also for the products and the food as both are situated here and to be honest i think i would never become bored. Think of our shopping streets they are nothing like this at all!
Insadong Shopping Area
Honestly there is two reasons why i want to visit this shopping centre so badly one is because of Korean art work i would love to pick up a piece for my bedroom from here and secondly is because of the tea. There is restaurants and tea shops which are authentic and still true to there heretic rather than our typical cafes or coffee places like Starbucks... i personally want to go somewhere which is true to there culture.
Myeongdong Shopping Area & Lotte
One of my main reason my fiance wants to go is to is to visit lotte and i must admit i really want to go also, plus he likes the fact that is Korean food plus some American food in the shopping area so he said he will always find something to eat. So far as i write this all i am hearing is some scenery and landmark visits but mainly its food and shopping... but id rather that than sitting on a beach i must admit he he.
More Great Reasons To Shop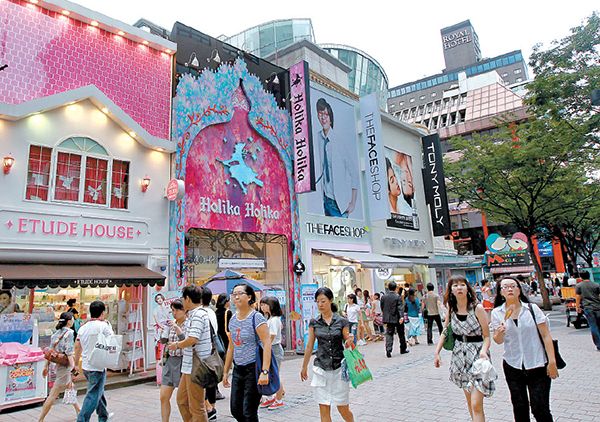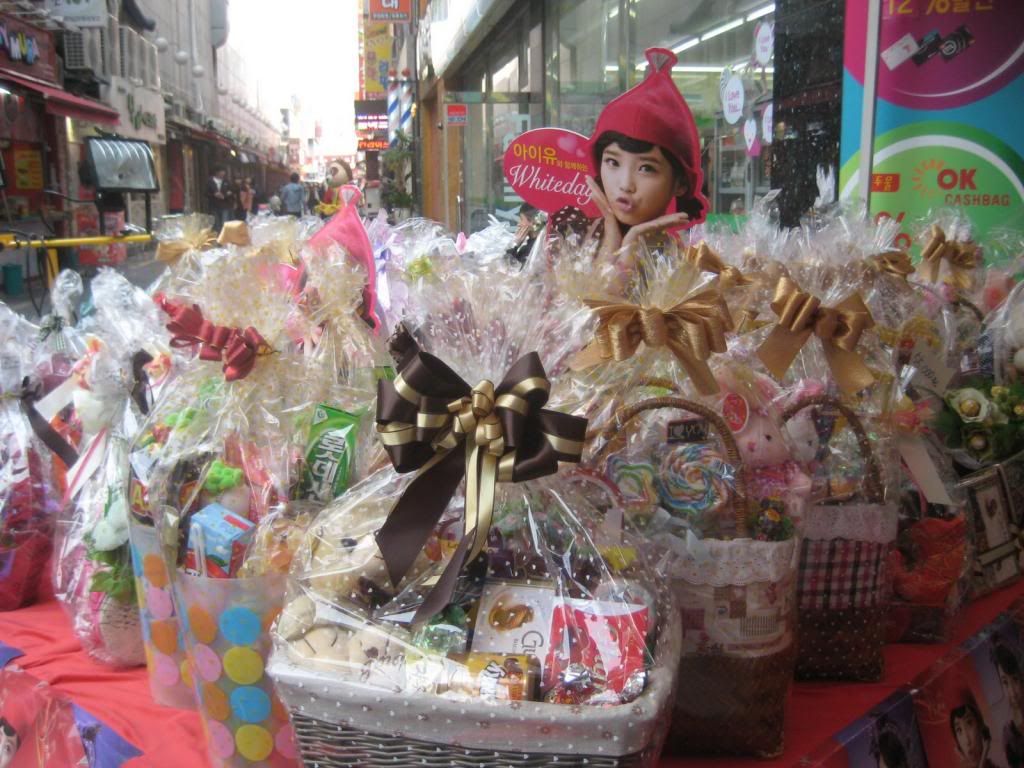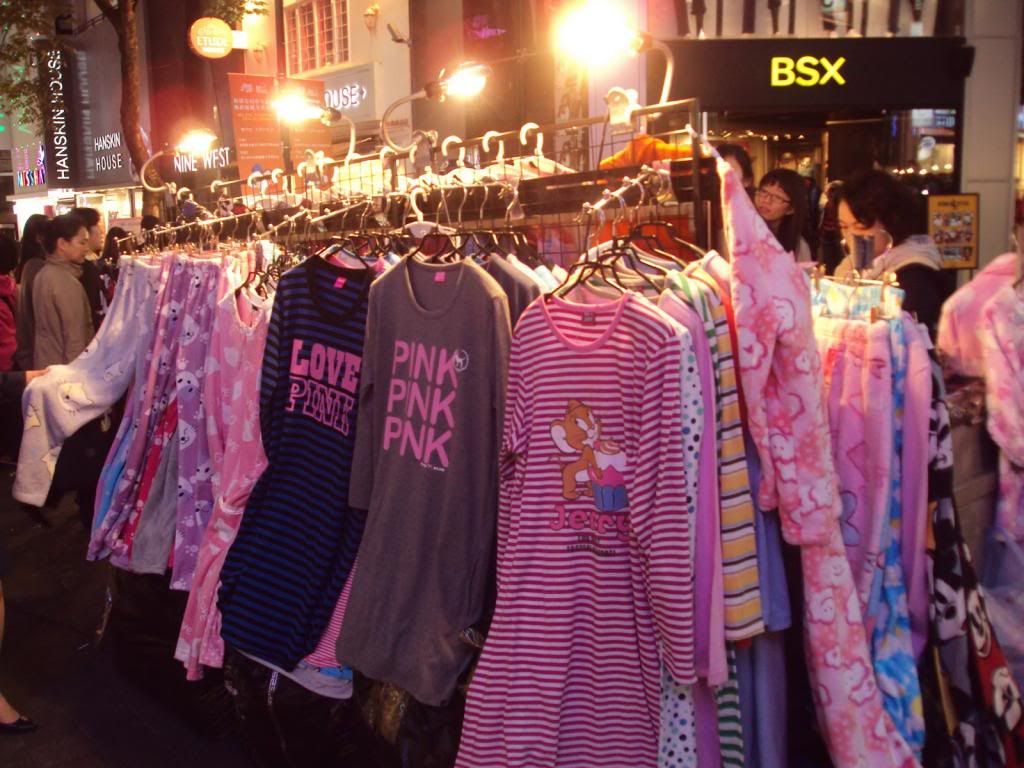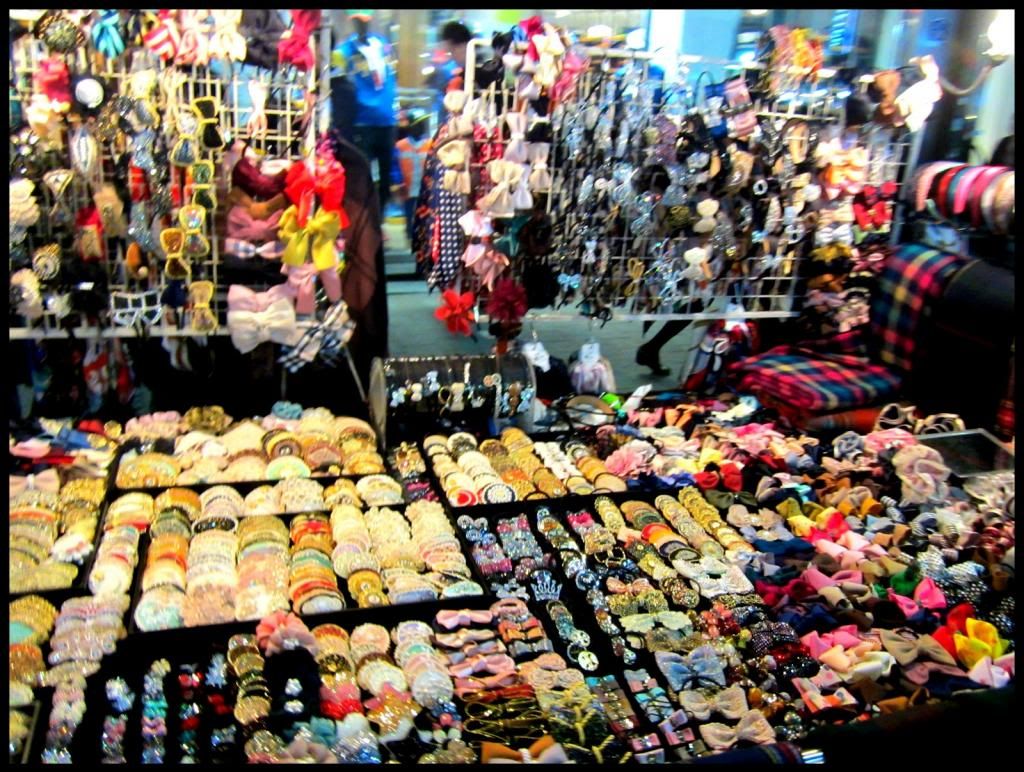 Now this is all without me even thinking about anything else, there is so much to buy from all the different shopping areas and as you can imagine my daughter would be in utter delight walking through but at the moment she is too young for us to talk her and now were left with a dilemma.
As you know were getting married well for honeymoon neither of us are beach people really we go for the kids but were not one to sit there all day we prefer to be off doing something else. Now we could easily go to Korea without the kids but i personally feel that is not fair, we have kids and i want them to have a brilliant holiday abroad the same way we would rather than us going alone and then talking them somewhere in the UK a couple of months later. That for me is not really a holiday to be honest so now were stuck on here or the US.
So who has been to Korea? did you go mad with shopping :) i think id go broke without a doubt!!!
So hopefully you understand a little more into me, there will be a wide range of products i will show through my blog which are Korean, American, English and god knows what else because i find there good products but honestly so much within Korea i buy and get shipped internationally because we have seriously nothing we compares so you can always expect to be seeing a wide range of posts here on ShimzBeauty. Same way if there is something you would love to show me you can always contact me on my email and i will respond :)